ABOUT MIHWA
MASTERS INLINE HOCKY WORLD ASSOCIATION

MASTERS INLINE HOCKEY WORLD ASSOCIATION
A MESSAGE FROM THE PRESIDENT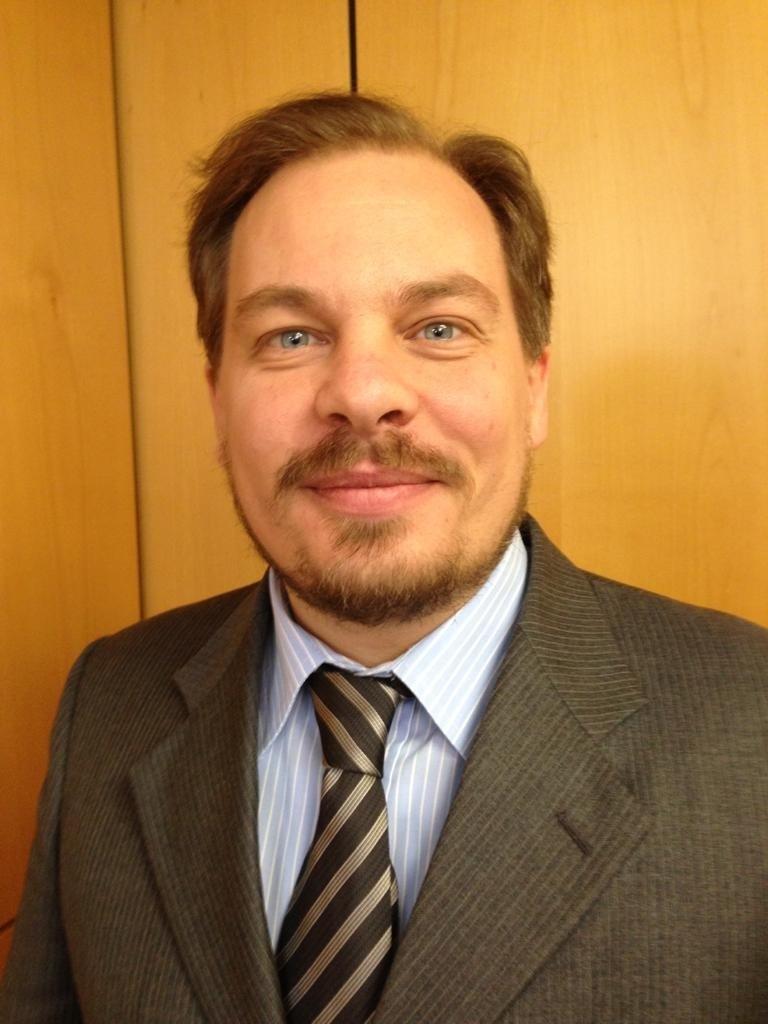 Ladies and Gentlemen,
Finally here we are, after two years of reluctant but necessary waiting, we will arrive soon at the XI th Masters, V th Veterans and officially the I st  Legends World Cup. The final location chosen in January this year is Brunico, in the beautiful mountains in the Val Pusteria, in South Tyrol, Italy.  Here is located the brand new and outstanding Intercable Arena.
I would like to personally thank Stefan Zisser for his availability, his precious collaboration and professionalism in advising us and organizing the event in such a short time.
This 2022 championships edition will be special for many reasons, but first and foremost it is for you, the players and volunteer staff who will participate and work to create this event that makes it so.
This is also the first time we will play in an arena with two rinks, the first time that we will have 26 teams in the same building, the first time that we will share together under the same roof an outstanding week of elite international inline hockey. We will also have double television coverage, live matches, interviews with players and staff, a live world conference where we will talk about the development of Inline Hockey, the new collaboration between MIHWA and PAMA PGKA to promote and improve our sport and all this to make our World Cup a truly unique sporting event like no other for inline hockey.  We who have seen this sport from its birth, and dream of seeing it one day at the Olympics, we believe that our dreams can come true!
I thank all of you for your trust and patience in MIHWA. We will try to give you our maximum commitment and professionalism as always, but particularly so because we know how important it is for everyone to get back to playing again.
I especially thank the referee staff, who are always available and professional in their work with MIHWA, and who this year will have a super job with 26 teams to referee!
I thank the army of volunteers, who have offered themselves in large numbers to help us manage the event.  Without their generous sacrifice of time and effort, we could not expect to operate such an outstanding event.
I thank all the sponsors and partners, who thanks to their precious technical, logistical and material support will allow us to guarantee and produce a wonderful show for all the world to see.
Thanks to World Skate for the precious help and collaboration.
I thank the Municipality of Brunico, the Brunico Kronplatz Turismo, the Intercable Arena for accepting us in their home, and have warmly supported our event.
I personally thank MIHWA members, all the collaborators from all over the globe, of course my dear family.
Now the show begins!
I wish you a wonderful 2022 World Cup in Italy.
Dr. David Ninzatti
President, Masters Inline Hockey World Association
WORLD SKATE INLINE HOCKEY TECHNICAL COMMISSION
Member
Ramin ATIGHECHI
Iran
MASTERS INLINE HOCKEY WORLD ASSOCIATION
Honorary President
of Masters WC
Alberto LASTRUCCI
France
THE STORY OF MIHWA
The history of MIHWA begins on the morning of 13 June 2017 in Bolzano (Italy) in the offices of the Palaonda Stadium, during the VIII Masters World Cup. Alberto Lastrucci, FIRS General Secretary and Alain Blanchet, President of SACOS and creator of this World Cup in 2008, requested I join them for a special meeting, and intrigued, I obviously accepted. We locked ourselves in the office and they then proceeded to ask me to take over the Masters and Veterans movement, probably after seeing the success of the 2016 edition. Their idea was to create an international association under the auspices of World Skate, in order to sanction an ongoing Masters and Veterans Inline World Cup.
I graciously accepted this challenge with enthusiasm and with the usual passion that I bring to this game. On September 9th, 2017 during the traditional European Veterans Amateur Tournament in Legnaro (Padua-Italy) we organized a meeting with the national teams in attendance, and wrote the foundations for the establishment of the new non-profit association and the choice of the name: Masters Inline Hockey World Association (MIHWA). Many people were present at the meeting, representing players, managers, sponsors and referees, in particular I remember: Tomas Ulrich, Martin Mecera, Alain Blanchet, Susie Cleghorn, Antony Parkin, Stepan Ptacek, Fabiano Favero, Mattia Amadei.
At the time of foundation in 2017, the MIHWA organizing comittee consisted of:
David Ninzatti – President (I);
Alain Blanchet – Vice President (F);
Martin Mecera – Vice President (CZ);
Isabella Ermacora – Secretary General
In June 2019 in Asiago (Vicenza-Italy) it was decided to enlarge the composition of the organizing comittee with:
Pete Wirt (UK/CDN);
Duane Voss (AUS).
The aim of the association and its organizing committee is to deliver and develop the M&V World Cup. With a commitment to optimize the resources available and offering the best possible service to everyone involved. We are working to achieve an excellent quality standard far beyond what is normally possible in such a voluntary organization. With an emphasis on the fact that nearly everything is done on a voluntary basis by the members of the association and investing their extra free and family time. Every piece of this puzzle is important and it is to everyone's credit if this event always has great success.
The number of participating national teams since 2015 has always been increasing, proving that our product is a great attraction. The most beautiful thing that has happened to me in the last two years, is to be asked by so many people: "Do you need a hand? I can help?". This gesture from so many involved, players, staff, local volunteers, friends and family, to help is the right sporting spirit of collaboration that must be our strength, MIHWA continues to send its warmest gratitude to volunteering and a passion for hockey.
Thank you all.
Dr. David M. Ninzatti
MIHWA President
WORLD CUP HISTORY
Traditionally, every year our S.A.C.O.S association of inline hockey in France, which brings together French players aged 40 and over, holds an exhibition to raise the curtain on the French Inline Cup Final.
It's an opportunity for our association to see and review all of the players in our sport once a year.
In 2007 Gilbert Portier, then Chairman of world roller hockey, had a long conversation with myself, where I asked him to think about creating a competition bringing together players aged 40 and over at the world level, which we could call MASTERS, complete with a World Championship and official recognition under FIRS. He found the idea interesting and that he would think about it. Knowing Gilbert very well, as I do, I suspected he would make the effort to explore the notion, but also I was aware that is would take some time to build.
In the spring of 2009, Gilbert and I met to discuss our World Competition. He told me that it was necessary to change the age in order to conform with the international standards in place (38 years plus), and if we changed the name of the competition to Masters World cup, it would allow us to operate autonomously within the FIRS structure. Without a pre-existing regulation for a World Cup, which remains our position to this day. Gilbert had also contacted our English friends who began with the prominent entrepreneur and prolific ice and inline hockey player PY Gerbeau. We proposed a trial edition « zero » in summer 2009. Gilbert Portier was present at this successful zero edition Caen, in the North of France.
At the culmination of this weekend in Caen, Gilbert Portier, PY Gerbeau, Alberto Lastrucci and I met and agreed together that the WORLD CUP MASTERS had been born, and should not stop.
Py Gerbeau proposed that the first official edition of the World Cup Masters be organized in Bisley, near London in 2010, Gilbert Portier was to validate it officially, and worked together to involve our Czech and Italian friends.
During the first years of this World Cup, Gilbert Portier, Alberto Lastrucci and P.Y Gerbeau worked tirelessly to maintain it and support its growth. I wish to extend my thanks to you gentlemen. Without you, this competition would probably not have lasted.
Eventually, Alberto Lastrucci replaced Gilbert Portier as Chairman of In Line Mondial. In this new role, Alberto remained a reliable support for this movement.
In 2015 Alberto Lastrucci asked David Ninzatti and myself (under the control of the F.I.R.S) to take over the complete organization of the World Cup, as he turned his focus to other concerns and was ready to move on.
This is where, with some pressure and motivation to carry on, we created, under the leadership of David Ninzatti, the Masters In Line Hockey World Association. Martin Mecera, our Czech friend joining us to finalize the launch of this association.
I would like to personally thank here the effort and the work, the commitment and the will of David Ninzatti, the President of MIHWA, to keep growing this World Cup, without him we would not be there, it is certain.
We could never have expected to arrive some 10 years later, in 2021 BAD TÖLZ, with a compliment of 14 nations at MASTERS and 10 at VETERANS level, thank you to those who work for this competition to continue.
We push back the passing years together.
Alain Blanchet
MIHWA Vice President
JOIN THE MIHWA COMMUNITY
Register here to receive our newsletters and bulletins.